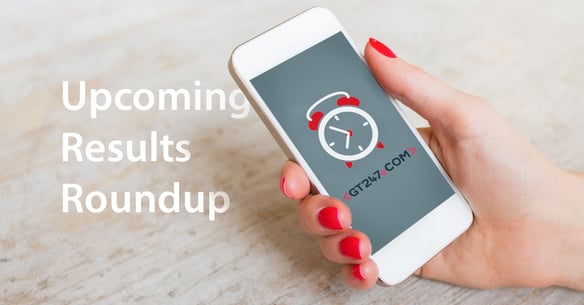 Mark Ingham's insights into JSE listed results being released 21 to 24th August 2017 -
Included in this roundup:
21 August - Sasol
22 August - Shoprite
24 August - Woolworths
24 August - Bidcorp
24 August - Massmart
Sasol

Sasol reports annual results for the year ended 30 June 2017 on 21 August. I forecast that headline earnings per share (HEPS) will decrease by approximately 16% to 3471 cents per share from 4140 cents.
Sasol paid an interim dividend of 480 cents, down 16% from the previous 570 cents. As I forecast a full year dividend of 1200 cents, down from 1480 cents, it implies a final dividend of 720 cents, which would be 21% lower than the 910 cents in 2016.
I currently anticipate EPS decreasing again in F2018.
I hold to the view of selling rallies in to strength and previously indicated that the stock was too cheap at levels closer to R350. We have seen a nice subsequent rally. Fair value and target price maintained in the region of R400 on longer run considerations.
Shoprite

Shoprite is ending the financial year on a firm note. It is a 52-week year to 3 July 2017 compared with 53 weeks but the reported results will have a pro forma 52-week column too for comparison. Results out 22 August.
South Africa still accounts for over 80% of profit and about the same in sales but other Africa has been growing quickly – despite currency issues. The kwanza, naira and metical are worst affected.
Currency will be a factor in the full year numbers. Expect a currency loss on exchange rate differences of around R200 million due to the stronger ZAR whilst rand reported Africa sales and profits will be impacted hard.
South Africa Supermarket sales growth of 10,1% compares with 10,7% for the first half. Like-for-like is 6,9% compared with 7,4% in H1. However, inflation has slowed too to 5,9% from 7,4% in December but higher than 2,7% in H1 2016.
Given the market this is not bad growth for South Africa and well ahead of Massmart in the food category.
Africa Supermarkets sales growth of 13,5% compares with 32% in H1 whilst like-for-like is 1% versus 14% in H1. The currency hit is reflected in constant currency growth for 52 weeks of 34%, which is not out of line with H1.
Expect a much slower second half on group headline EPS versus the 15,6% of H1.
It is possible now that Shoprite gets 998 cents EPS for the year versus 905 cents in 2016, up just over 10%.
If we get a final dividend of 320 cents then the full year dividend of 500 cents will be 10,6% higher than in 2016.
At R198, the June 2017 PE ratio is 20x whilst the yield is 2,5% gross or 2% net.
Fresh money is unlikely to get access to this stock materially cheaper than it is currently. Despite the Steinhoff/Shoprite combination being called off in February, it is possible that some future corporate action could eventuate. There is more to motivate exposure, despite retail dynamics, than not. Shoprite has the breadth and depth to remain dominant in grocery retail.
Woolworths

I anticipate a weaker second half with my forecast for adjusted EPS to be down by 7,6% to 422 cents from 456,6 cents in F2016. Per the recent trading statement, this estimate is in line with what the retailer will report on 24 August.
Sales growth for the 52 weeks is only up 3% in total with South Africa Clothing and General Merchandise up 1,4% - in the face of prices moving up 6,6% - whilst comparable sales are down 0,9%.
Food in South Africa is feeling the competitive heat, with sales up 8,6% but with prices increasing by 8,4%. Comparable sales are up only 4,6%, down in real terms. As space grew by 7,6% they are running to stand still.
Australia is at best in a holding pattern and remains an uncertain and challenging market for Woolworths.
The share price is currently R64 but I am keeping fair value at R55. There is little to no catalyst for this stock to move higher. Given the deterioration in the operational performance in the second half we'll see this trend through to the first half of the new fiscal. Based on my dividend forecast of 289 cents, versus 313 cents last year, the yield of 4,5% is the only attraction.
Bidcorp

Bidcorp, the international foodservice group, reports annual results on 24 August. Judging by the feedback at the capital markets day in London on 17 May it'll likely be a positive result. Investors should take note of what the constant current result is rather than the rand reported result. Roughly 90% of the profits are external to South Africa. A stronger rand will have a dampening effect on the actual numbers and are not reflective of home currency results.
Bidcorp was spun out of Bidvest with effect from 30 May 2016 with shareholders holding an equal share in both Bidvest and Bidcorp. Significant value was released due to the unbundling.
I have ascribed a premium valuation to Bidcorp relative to Bidvest and I maintain that view. At R309 the June 2017 price earnings ratio is 26x based on consensus analyst's expectations. However, whilst that may seem pricey it is deservedly so given the international reach of the group, growth aspirations, and good strategic execution.
Massmart

Massmart reports results for the 26 weeks to 25 June on 24 August. Expect a weak underlying performance. Total sales growth is 0,5% over the prior six months and comparable store sales are down 1,6% with South Africa comparable sales down 0,2%.
Food sales, unsurprisingly, are proving to be more resilient than general merchandise in the prevailing grim economic and political environment.
Considering the deteriorating profitability and other performance metrics, I reiterate that there are better alternatives in the stock market to consider. Even against the Retailers' Index, which is already soggy, Massmart has underperformed substantially.
Trading Sell and Portfolio Sell maintained with fair value and target price maintained at R100.
Wishing you profitable investing, until next time.
Mark N Ingham

Read more fundamentals by Mark Ingham:
Want to trade miniCFD Equities on the most affordable online South African trading platform? Trade from your mobile phone using our MobiTrader App: