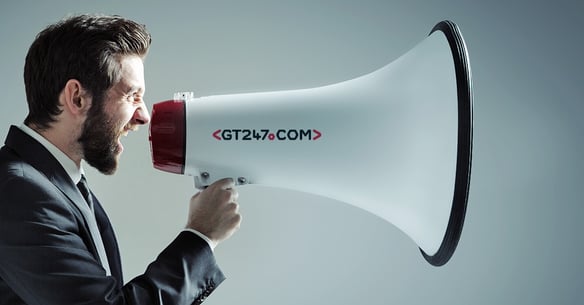 Newsflash!!! -Tencent - Robust Q2 Results!
Mark Ingham's valuable insights -
Management call with analysts had a positive undertone. A strong Q2 2017 result ahead of the numbers I shared last Friday.
Total group revenue was up 59% to CN¥56,6 billion compared with Q2 2016 and compares with my forecast of 50% growth to CN¥54 billion. As expected, mobile game and online advertising sales was especially strong with year-on-year growth of 43% (forecast 40%) and 55% (forecast 45%) respectively and with good year-on-year growth in social networking. Payment and cloud revenue drove a 177% increase in other revenue.
Q2 operating profit is up 57% to CN¥22,6 billion versus my forecast of CN¥18 billion, up from CN¥14,3 billion in Q2 2016.
Non-Gaap net income of CN¥16,4 billion is 45% higher versus my estimated CN¥15 billion, up 33%. Non-Gaap EPS is thus CN¥1,74 versus my forecast of CN¥1,58, up 32%.
Quarter-on-quarter growth was buoyant, 14% in revenue and 15% in non-Gaap earnings.
For the six months, cumulative non-Gaap EPS is CN¥3,25 versus CN¥2,28 for H1 F2016, up 42,5%. My sense now is that even if the momentum slows in Q3 and Q4 we'll still get CN¥3,50 for the second half, meaning CN¥6,75 for the full year versus my forecast of CN¥6,25 – i.e. 8% higher than my estimate. This would mean EPS growth of 40%.
If that is the case, the forward PE ratio of 44x is not demanding for a business that is not only growing strongly but innovating continually.
Mobile games products gained market share due to new titles and ongoing demand for Honor of Kings. In Q2, Honour of Kings was the #1 grossing in China whilst Legacy TLBB and Dragon Nest in top 10 on gross. Interestingly, the Chairman comments "we have stepped up our effort to ensure users play games in a healthy manner". This is aimed it seems at The Cyberspace Administration investigation in China. The Chinese investigation follows recent criticism from the Chinese government for fuelling gaming addiction among youngsters.
With the Chinese yuan at CN¥6,70/$, the Hong Kong dollar at HK$7,82/$, and the rand at R13,47/$ then with the Tencent share price at HK$323,20 and NPN at R2903,84, the Naspers discount to the see-through value on Tencent. has retreated marginally from the record 30% in my last comments to 28%.
Nevertheless, Naspers is essentially irrelevant to Tencent management – it may as well be Old Mutual with a passive stake. Naspers should be evaluated on its own merits on what it is doing independent of Tencent and per my analysis in the past number of months, this is found wanting.
Wishing you profitable investing, until next time.
Mark N Ingham

Read more fundamentals by Mark Ingham:
Want to trade CFD Equities on the most affordable online South African trading platform?