Sasol's share price retreated after a dismal earnings release which was expected by market participant but the extent of the loss not so much. The beloved fuels and chemicals company reported a R91 billion loss after a horrific financial year end.
Oil market – Some short-term positives from Hurricane Laura is that U.S oil producers shut down offshore output in the Gulf Coast which sparked oil Futures to rise. Brent crude oil reached new monthly highs on Tuesday while WTI prices stayed steady.
Read the full note to see charting technicals, resistance and support levels:
Technical insights on Sasol Limited (JSE:SOL)
I believe that the latest rise in oil prices will be short lived, although global demand for oil is expected to increase, pre-COVID-19 consumption levels are only expected to return in 2022.
Sasol's price action has been consolidating sideways between the 15614c resistance level and the 11673c support level which suggests a move in either direction in imminent. For a bull case we still need to see price above the resistance level supported by volume and positive fundamentals.
Downside levels at 11673c per share were reached, confirming the sideways price action and might possibly come back into play soon.
The Relative Strength Index (RSI) is neutral at the midpoint (50) and trending lower.
Volume still moving lower, but this could signal a significant move might be on the cards in the near term in either direction.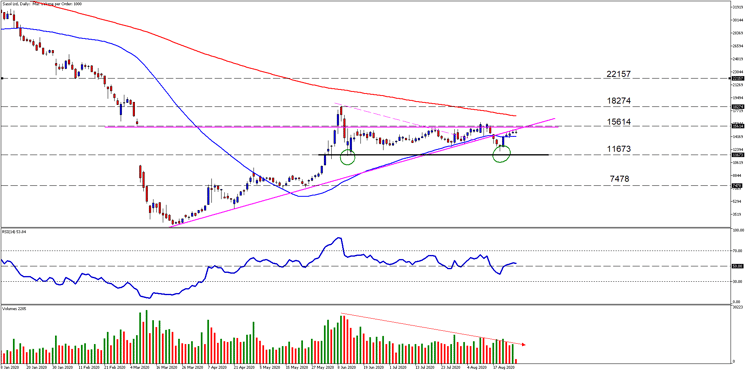 Chart Source: Sasol Limited Daily Timeframe - GT247 MT5 Trading Platform.
Additional Technical insights – what the Beef is looking at now
Our last Technical insight on Sasol Limited before the earnings release might still ring true - "At the moment there might be more downside than upside reward in the short term but that could change in an instant if positive fundamental factors play out."
We might expect the current price move as a retest of the triangle failure breakout which could target the lower support level at 11673c per share once again. If this support does not hold then price could target lower levels around 7478c per share.
Price needs to move higher above the 15614c per share resistance to a possible target price of 18274c and 22157 c per share.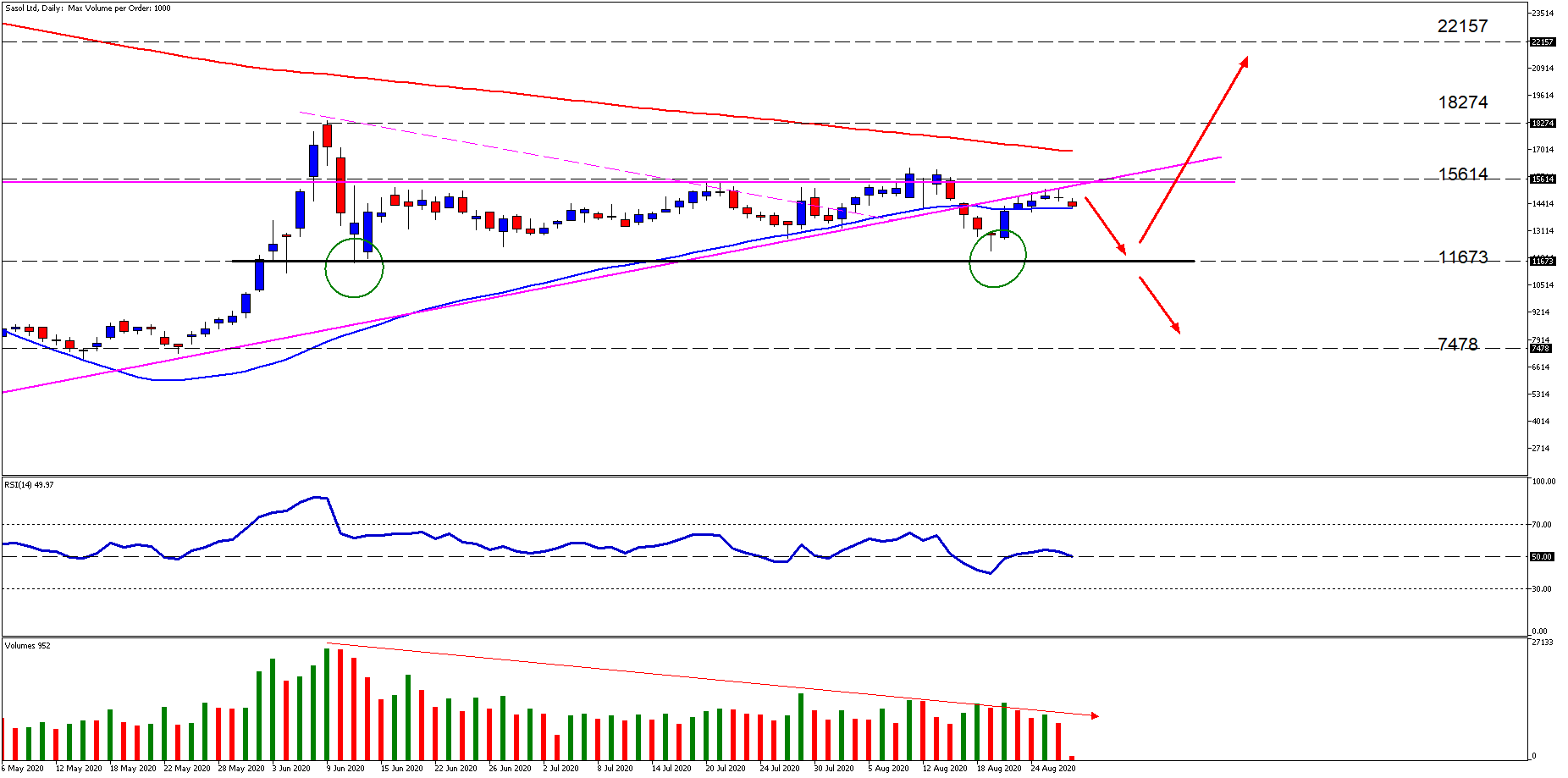 Chart Source: Sasol Limited Daily Timeframe - GT247 MT5 Trading Platform.
Take note: The outlook and price levels might change on Sasol Limited (SOL)
Sources – MetaTrader5, Reuters, Fin24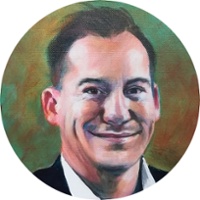 Barry Dumas | Market Analyst at GT247.com
Barry has 12 years experience in the financial markets. He enjoys educating clients on trading / investing and providing punchy technical analysis on securities. He currently holds a Wealth Management qualification and is studying towards becoming a Chartered Market Technician® (CMT) designation holder.
---
Disclaimer:
Any opinions, news, research, reports, analyses, prices, or other information contained within this research is provided by Barry Dumas, Market Analyst at GT247 (Pty) Ltd t/a GT247.com ("GT247.com") as general market commentary, and does not constitute investment advice for the purposes of the Financial Advisory and Intermediary Services Act, 2002. GT247.com does not warrant the correctness, accuracy, timeliness, reliability or completeness of any information which we receive from third party data providers. You must rely solely upon your own judgment in all aspects of your trading decisions and all trades are made at your own risk. GT247.com and any of its employees will not accept any liability for any direct or indirect loss or damage, including without limitation, any loss of profit, which may arise directly or indirectly from use of or reliance on the market commentary. The content contained within is subject to change at any time without notice.