South African GDP data released today - dissapointing
South African GDP data released by StatsSA today came in at a disappointing -0.7% quarter-on-quarter, missing most analyst estimates.
This second consecutive contraction in quarterly GDP data means that by definition, we are now in a recession. For an economy that desperately needs economic growth, this is not a good sign especially for job creation.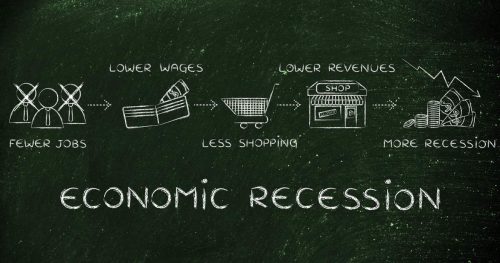 Bloomberg had a consensus estimate of 1% for the quarterly GDP number. After the release of the data, the Rand immediately weakened & spiked up to R12.85 against the greenback from R12.79. A sell-off ensued in our local equity market and most of the JSE Top-40 stocks were trading in the red for the greater part of the day. The weakness in the Rand was mitigated by the continued weakness that we are seeing in the US Dollar.
The JSE Top-40 ended down 1.19%, with the broader All-Share Index down 1.17%. In the Top-40 index Bidvest was the biggest loser, dropping 4.41%, coupled with banking stocks such as Standard Bank and Barclays Africa, which lost 4.29% & 3.55% respectively. The Financials index eventually closed down 2.51%. The Industrials index also followed the downtrend closing 1.63% lower. The only form of relief was seen in the Resources index which managed to gain 1.29%, mainly thanks to the Gold index which gained 6.93%.
MMI Holdings released an operational update today which indicated how difficult economic operating conditions have affected their financial performance. Their core earnings growth improved somewhat to -3%, from -5% for the nine months reported, however there has been a decrease in new business volumes, which indicated a decrease of 6%. As a result, the stock traded lower today eventually closing down 8.22%.
Gold continued to track higher as investors continue to seek safe haven assets due to the weakness in the US Dollar. The metal carried its momentum to trade at $1294.54 when the JSE closed. As a result we saw gold miners such as Gold Fields and AngloGold Ashanti closing 6.65% & 7.26% respectively. Platinum also traded firmer on the day managing to score highs of $967.90 per ounce before retracing back slightly to trade at $964.08 per ounce at the JSE close. Commodities in general have had a fairly decent run since the US Dollar started to slide, and metals such as palladium have managed to reach highs last recorded in September 2014. Palladium managed to reach an intra-day high of $856.73.
Brent Crude was more stable in today's trading compared to the volatility that we saw yesterday. It was trading within a price range of between $49.00 & $49.82 per barrel, and at the close of the JSE it was trading at $49.17 per barrel. Investors will be keeping a close watch on the political situation in the gulf, and with US Gas & Crude Oil Inventories expected tomorrow, that should give some price direction to the market at least in the short-term.

Musa Makoni |
Trading Specialist at
GT247.com
---
Want to trade CFD Equities on the most affordable online South African trading platform?
---