Update (16/05/2018) - Exxaro Resources Ltd (EXX)
Exxaro Resources Ltd (EXX) has reached our first target price of 12582c per share. We might see the price retrace as traders take their profits. My outlook is still to hold the stock to the second target price of 13550c per share.
How to proceed: (Two ways of managing your trade)
Take partial profit and manage your stop to entry 11814c.
Move your stop loss to your entry 11814c and let the price action run to your target price 2 at 13550c.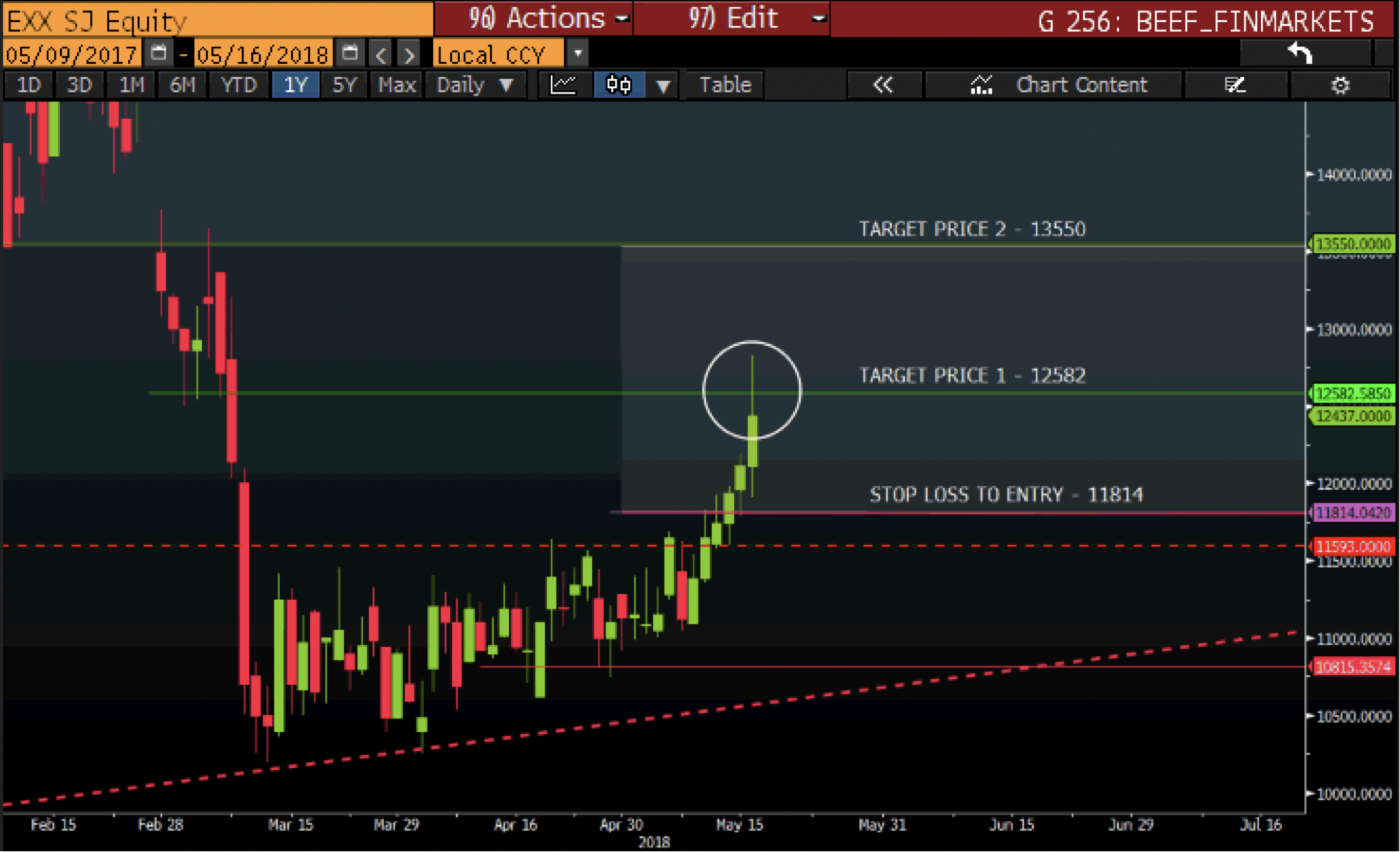 Source: Bloomberg
*End
---
Exxaro Resources Ltd (EXX) has been consolidating over the last month under the 11593c level which is giving some resistance to the price action. With F2017 underlying earnings up 38% and a strong balance sheet coupled with higher coal prices we can expect the price of Exxaro Resources Ltd (EXX) to move higher.
Note: the price needs to close above the 11593c resistance level to support the move higher. The 50-day simple moving average might deliver some resistance in the short term but will support the price action once it has moved higher.
Outlook: commodities are currently under pressure and this might continue in the short-term but if the Rand (ZAR) continues to weaken then we can expect our resources to move higher.
Full Trade Summary Below:
Trade: Exxaro Resources Ltd (EXX)
Entry (buy): 11814c

Stop loss: 10815c

Target price 1: 12582c

Target price 2: 13550c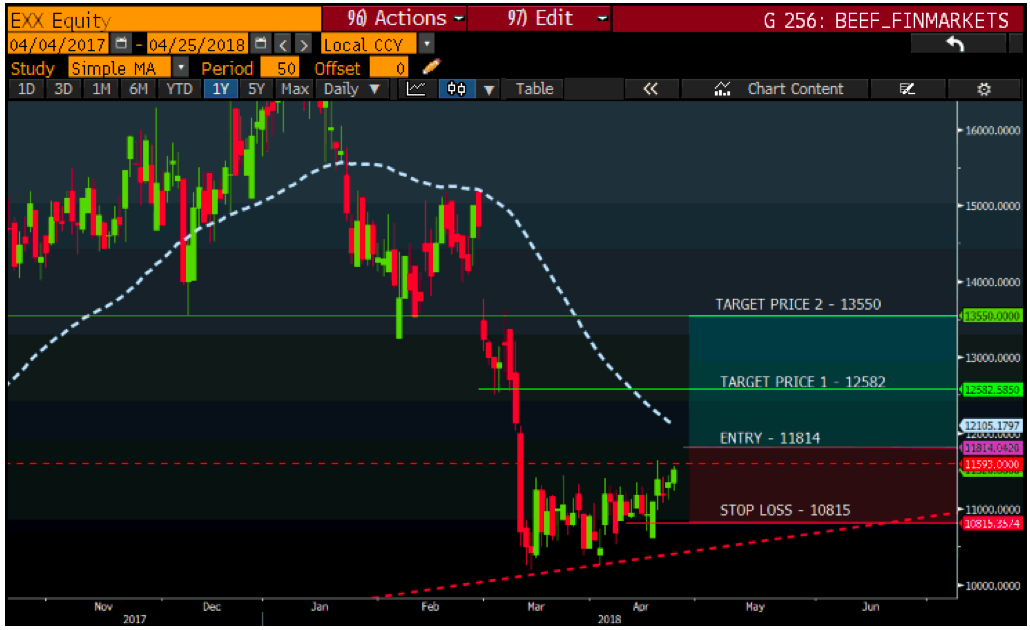 ALSO READ OUR "MOVING AVERAGES" TO BRUSH UP ON YOUR TECHNICALS
Disclaimer: Any opinions, news, research, analyses, prices, or other information contained within this research is provided as general market commentary, and does not constitute investment advice. GT247.com will not accept liability for any loss or damage, including without limitation to, any loss of profit, which may arise directly or indirectly from use of or reliance on such information. The content contained within is subject to change at any time without notice, and is provided for the sole purpose of assisting traders to make independent investment decisions.