Gone are the days of inner-circle, exclusive trading tips. Now retail traders like you and I have access to breaking news, trade ideas, technicals and market commentary often in real time; as events unfold from like minded and passionate individuals who share their ideas.
I personally find Twitter to be one of the best places to check out other traders' strategies and, most importantly, to keep up to date with breaking news that may affect the movement of particular stock or indice.
Since the @realDonaldTrump can move markets with a Tweet, it will most certainly benefit you to join the Twittersphere if you haven't already.
Twitter can be a noisy place and as traders, we don't like noise... so I have compiled a short list of 7 trading accounts you can follow right now to broaden your technical and fundamental data intake when doing your own research or looking for trade ideas (included in the list are a few gems I managed to squeeze out of our senior traders at GT247).
1. eWhispers
@eWhispers - Provides key trading information around earnings releases. Very important information is shared consistently on this channel and is graphically presented very well making for quick absorption of what's lined up for your trading day.
2. Channel Logic
@Channel_logic - As the name suggests, a focus on chart trends for both SA and US markets. The trend is your friend until it's not, right? Channel Logic uses (you guessed it) channels and trend technicals in his analysis.
3. Storm Trading
@Storm_Trading - Storm trading is comprised of over 50 traders at 2 locations in JHB and CPT. Local is Lekker!
4. DC Trader Dan
@dctraderdan - Technical charting ideas for both SA and U.S equities. If you enjoy trading JSE Equity CFD's and dabble a bit in U.S stocks then Trader Dan is your man!
5. Karin Richards
@Richards_Karin - Technical share trader. Trading & charting the ASX and JSE for +20 years. I enjoy following Karen and find her to be both super grounded and quirky. Karen also engages with her community of followers so well.
6. Tech Charts - Aksel Kibar
@TechCharts - Chartered Market Technician (CMT) and Classical chart trader. I find Aksel's feed to be educational and dumbing things down. This guy knows his stuff.
7. Beef FinMarkets
@Beef_FinMarkets - GT247 and EasyEquities Market Analyst and Technical Trader, as part of the Purple Group, this was a no brainer as Barry Dumas also provides weekly technicals on the WS30 for GT247 as well as various research pieces on behalf of EasyEquities. Short and punchy!
Who are your favourite traders to follow on Twitter?
I would love to hear of other Twitter accounts that you find useful when looking for trade ideas. Tweet us and tag those accounts so we can share the love of trading in our community:
AND... It is important to remember that Tweets by the traders mentioned in this note do not constitute financial advice. The information shared is based on their own opinions and analysis.
Wishing you profitable trading,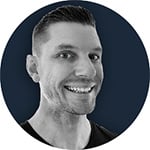 Jono Bruton | Brand at GT247.com
With +16 years of experience in the digital marketing realm, Jono works closely with the GT Trading Desk and market analysts to serve educational and market analysis content with the GT247 trading community. Unless the surf is firing, you will find him on our social media channels and in your inbox .
---
Disclaimer:
Any opinions, news, research, reports, analyses, prices, or other information contained within this note is provided by Jonathan Bruton, Brand at GT247 (Pty) Ltd t/a GT247.com ("GT247.com") as general market commentary, and does not constitute investment advice for the purposes of the Financial Advisory and Intermediary Services Act, 2002. GT247.com does not warrant the correctness, accuracy, timeliness, reliability or completeness of any information which we receive from third party data providers. You must rely solely upon your own judgment in all aspects of your trading decisions and all trades are made at your own risk. GT247.com and any of its employees will not accept any liability for any direct or indirect loss or damage, including without limitation, any loss of profit, which may arise directly or indirectly from use of or reliance on the market commentary. The content contained within is subject to change at any time without notice.