We've got some exciting news to share with you. GT247.com won the prestigious Top Online Stockbroker Award 2019. Yes, we are officially recognised as being the best of the best when it comes to online stockbroking. And we're delighted that our sister brand EasyEquities took second place!
Our win formed part of the Intellidex SA's Top Stockbroker Awards which is run in partnership with the Financial Mail's Investors Monthly. Apart from winning the coveted Top Online Broker award, we were recognised as the second most improved broker (EasyEquities placed first in this one!) With the hard work our team has done the past year fixing the items you asked us to, we are thrilled with this award. Clearly you are enjoying our revamped platform, research and ongoing service as much as we love working with and for you to help you trade better.
GT247.com were placed second in the Top CFD Provider category, missing first place by 0,3 points! Alongside EasyEquities we were pleased to place top five in the People's Choice Award.
👉 Click to Tweet a congratulations to our team. (Our team would love to hear from you).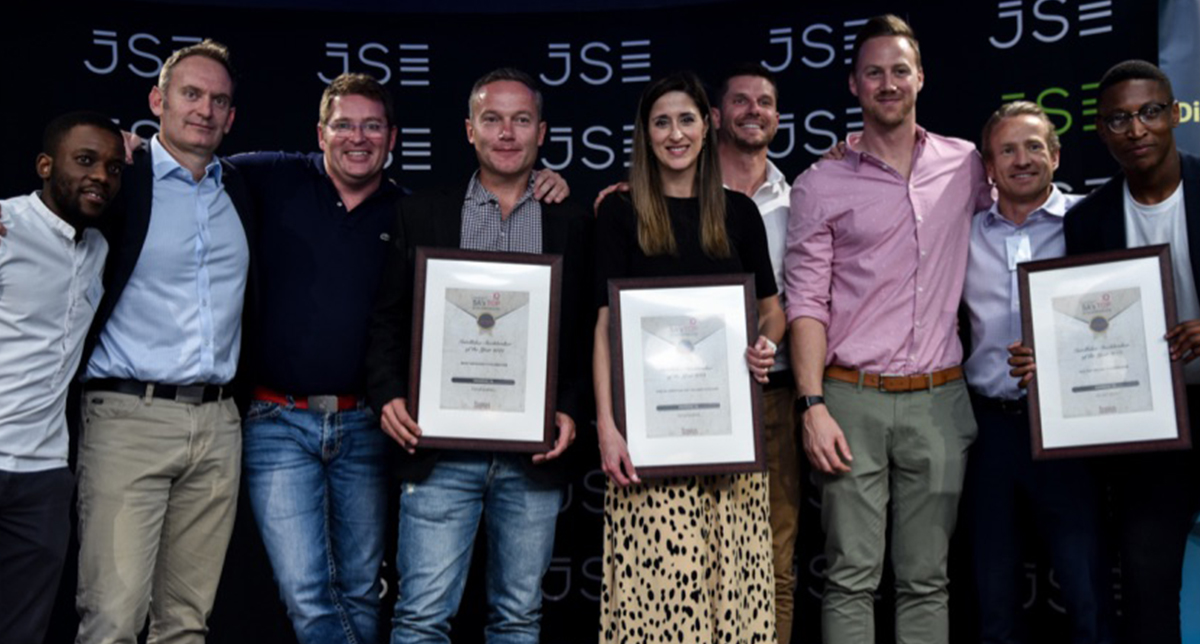 Purple Group CEO, Charles Savage, Marketing Executive, Carel Nolte and CFO, Gary van Dyk with GT247 and EasyEquities team. (c)
Maru A Nele Photografik
TOP ONLINE STOCKBROKER
CATEGORY

Source: Intellidex Research Report
"GT247.com edges out sister company EasyEquities and Rand Swiss for the Top Online Broker award. GT does a great deal to attract clients who trade actively. Clients have access to the MT5 trading platform, an algorithmic trading solution and products such as CFDs, local and international indices, currency pairs, commodities and cryptocurrencies. It is one of the most affordable online brokers." - Intellidex Research Report
Whilst awards are nice, the main reason we celebrate is that these awards are based on thousands and thousands of surveys filled in by active clients of GT247 and other South African traders as well as other statically robust work by the professionals at Intellidex. And so we want to say a huge thank you to you, and assure you of our ongoing passion for helping you to trade successfully.
The full Intellidex 2019 research report can be downloaded here.