MTN Iran update
On MTN, US sanctions on Iran will prevent MTN from bringing back at least R1,5 billion per annum in cash to SA. I estimate a R3 billion balance currently held up net of funds previously repatriated.
But future dividends are affected. Previously, MTN provided for shareholder loans with interest. The decline in the Iranian rial reduced the rand value and continues to. The Iranian government is trying to align the official and parallel rate in the rial and have pegged the rial at 42,000 against to the dollar, much weaker than in 2017. Whilst black market trade in the rial is illegal it still happens. The black-market rate is around 60,000 to the USD.
I can't see how the official rate can be maintained and it is likely that future profits and dividends will be progressively worth less in ZAR.
IranCell's contribution to MTN earnings more than halved in R2017 to R931 million but going forward it is yet another cash repatriation hurdle, along with Nigeria.
However, I have always excluded Iran from DCF valuation and also take a conservative view on Nigeria too. It is South Africa that disproportionately funds the dividend and capex and my views on the sustainability of this is well known to you all.
As a reminder, in 2018, the MTN dividend drops to 500 cents from 700 cents and a new base, from which the company then reckons 10% to 20% growth per annum.
IranCell lack of cash is equivalent to 17% of the annual dividend at 500 cents.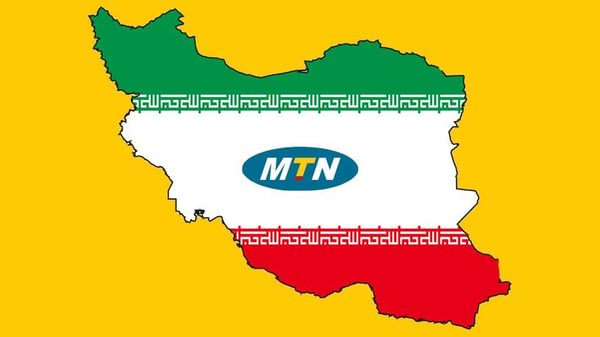 The other issue is supply of equipment. It is not only increasingly expensive, but suppliers are being compromised if they supply in defiance of sanctions. ZTE has been fined $1,2 billion for sanctions busting but the US is investigating Huawei, a supplier, for breach and this also occurs against the backdrop of the US-China trade and intellectual property theft dispute.
Despite Cell C now using MTN rather than Vodacom network locally, it makes little difference to the relative merits of the two and does not move the needle on MTN valuation. Vodacom weakness of late is an opportunity and I still see fair value on a DCF valuation methodology of R152 per share
I had fair value per DCF at R120,00 for MTN with a target price at R110,00. But that is still erring on the generous side. A DCF alone would suggest less than R100.
MTN remains a Sell at a share price of R114 with bouts of relative strength an opportunity to go short. Vodacom remains the only long in telcos.
Wishing you profitable investing, until next time.
Mark N Ingham

Disclaimer: Any opinions, news, research, analyses, prices, or other information contained within this research is provided as general market commentary, and does not constitute investment advice. GT247.com will not accept liability for any loss or damage, including without limitation to, any loss of profit, which may arise directly or indirectly from use of or reliance on such information. The content contained within is subject to change at any time without notice, and is provided for the sole purpose of assisting traders to make independent investment decisions.