The Situation:
On the 26th April our Trading Desk provided a note on Massmart which indicated a potential Head and Shoulders pattern forming and to look to go short if the price drops further. Read previous full note HERE.

Our First price target is R112.00 (which has now been hit)

Full price target is below R104.00.
Initial Chart setup (26 April 2017)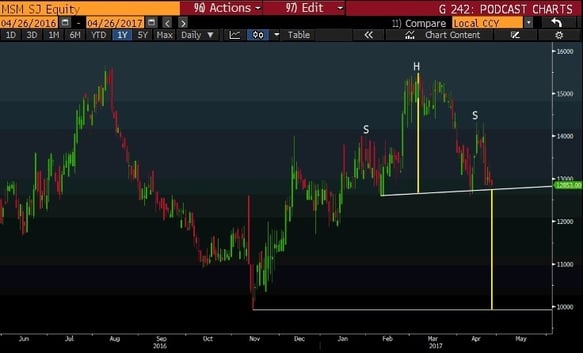 Current Chart (updated 25 May 2017)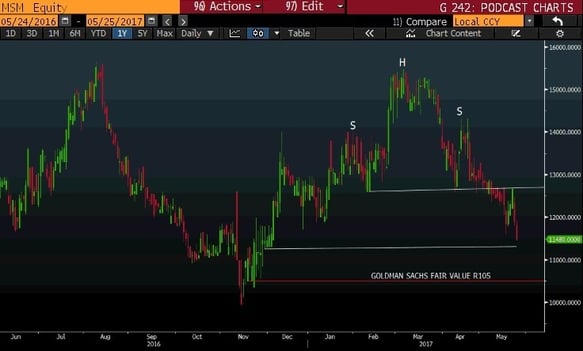 Massmart has now hit our first

'Take Profit'

level of R112.00, close to a 10% drop.
The textbook

head & shoulders pattern

, a bearish formation, has played out in our favour despite the rand firming from 13.30 to R12.90 against the U.S. dollar.
Goldman Sachs recently released a report detailing that they believe the fair value on Massmart is closer to R105, supporting our short trade concensus.




Potential Trade setup
First price target of R112 has been hit.

Our full price target sits at R105
Want to trade CFD's like Massmart on the most affordable platform in South Africa?