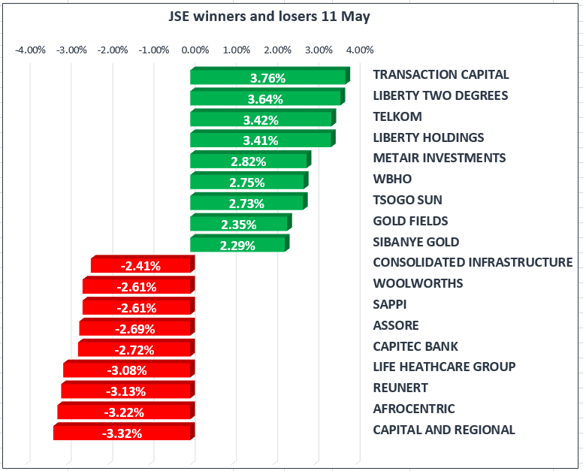 The JSE slipped as the rand firmed to R13.38 to the greenback on Thursday, following weaker dollar prices. The only winning index on the market belonged to the gold miners, which have bounced off their lows due to a firmer gold price.
The blue-chip Top 40 traded 0.31% weaker, followed by the broader All Share Index which traded 0.26% lower. Markets were dragged down by Resources slipping 1%, Financials 0.56% and Industrials 0.20%, whilst gold miners closed 2.21% in the green.
South African packaging and paper company Mondi released mixed results for the first quarter of the year. Mondi Plc [JSE:MNP] dropped 2.2%, while Mondi TDP [JSE:MND] fell 2.39% after strong sales volume was offset by lower margins and asset values, seeing profit drop 6% year on year...
May 11 2017 17:58