EURO chart:
The major pair pushed back above a consolidation high at 1.1690 in the previous week, and this takes the
immediate pressure off the downside, while introducing the prospect for a resumption of the broader uptrend in 2017. At
this point, it would be premature however to get too bullish and a break back above the right shoulder of the head and
shoulders top at 1.1880 would likely be what is required to really encourage bullish prospects.
For now, it's more about going from short-term bearish to neutral. The breakdown of coalition talks over the weekend in Germany has been an early nuisance to the Euro, with the single currency weighed down on the uncertainty around this risk and prospect it will result in a snap election.
Sterling Chart: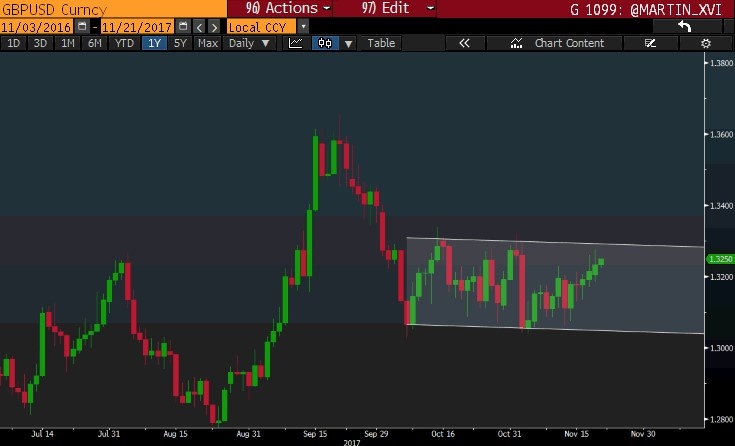 The market has eased off quite a bit since topping out at a fresh 2017 high in September, with the price dropping back into the 1.3000 area thus far. However, while there is risk for another drop, setbacks should be limited below the psychological barrier, with the greater risk for the formation of that next meaningful higher low ahead of a continuation of the newly formed uptrend in 2017. Ultimately, only a weekly close back below 1.2775 will delay the constructive outlook.