Morning Market Scoop 29 January 2019
In our morning market scoop: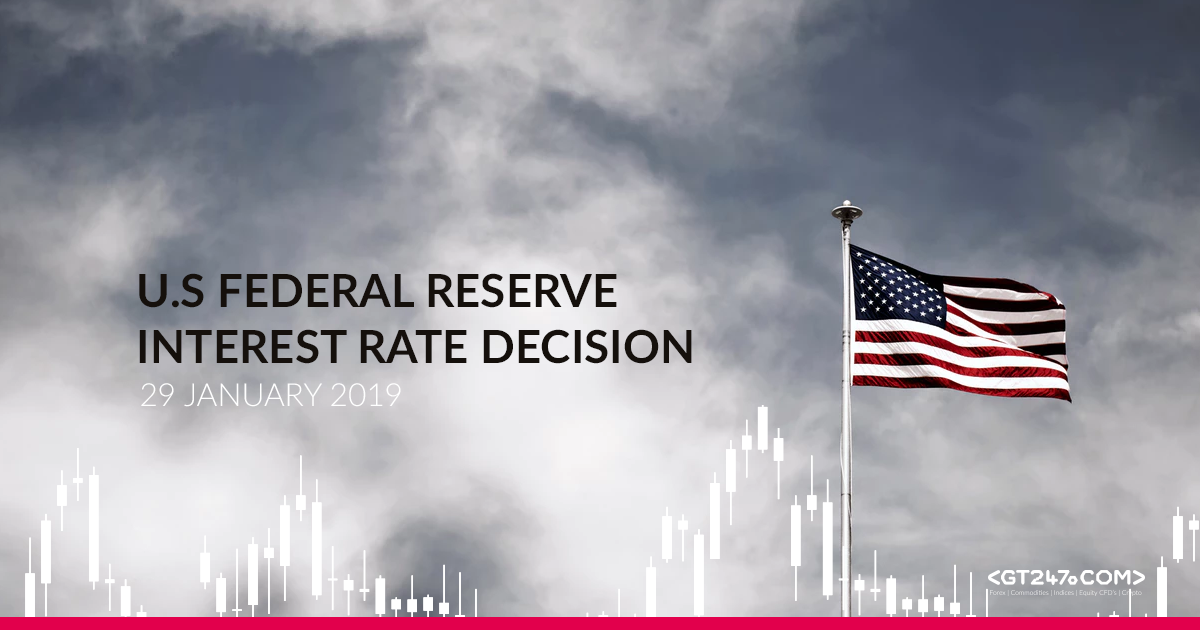 "IN-COMING"
What's the scoop? U.S Market Volatility Incoming
What an epic day ahead, FOMC Interest Rate Decision tonight, Trade negotiations kicking off and throw in some company earnings as well! Welcome to Wednesday!
Market participants should take note that Volatility is expected throughout the day in the U.S Markets.
Notable companies reporting earnings are Alibaba, Boeing, Facebook, Microsoft that might have an impact on the Dow, S&P and Nasdaq.
The big picture – The FED's interest rate hikes have come under fire at the later stages of 2018 and will be watched closely by market participants throughout 2019. The U.S. Federal Reserve's Federal Open Market Committee (FOMC) will announce whether the interest rates in the U.S. will increase or remain unchanged later tonight at 21:00 SAST. Even thou it is widely expected that no rate hike is on the cards the U.S markets will react as the data is released.
The market outlook is that there is a 1.1% probability of a rate hike later tonight and that the FOMC will keep interest rates steady at 2.25%. Additional U.S Federal Reserve (FED) interest rate increases is only expected by June 2019.
Looking to International Trade, the world's two biggest economies go head to head today as trade negotiations kick off once more. President Donald Trump is also meeting with the Chinese delegates along with Steve Mnuchin and Robert Lighthizer. To make matters even worse is the U.S has filed charges against Huawei, a Chinese company and its CFO Meng Wanzhou.
As company earnings trickle in the wider after effects of the additional trade tariffs and trade disputes are seen in the earnings reports. Tech companies are revising their earnings outlooks lower and many are rethinking their supply chains in response to the US-China trade battle.
This week's talks aren't expected to hit the ball out the park with a deal on the table, but the best-case scenario might be if the Chinese come to the table with an offer on economic reforms that's more ambitious than expected.
What does all this mean for me?
Although a rate hike is only expected later in the year, Dollar (USD) strength will become a focal point moving forward. Pressure on the greenback might just give Emerging Market Currencies like the Rand (ZAR) some breathing room in the short term.