Possible Fuel Hike On The Cards
Can a firmer Rand be our saving grace or will we be thrift shopping? Maybe the collapse of SARS eFiling will bring some relief? Death and taxes, one of them may not be a certainty anymore....
I'm Barry "The Beef Dumas" and this is your morning market scoop!
A dollar in my pocket whacky Wednesday: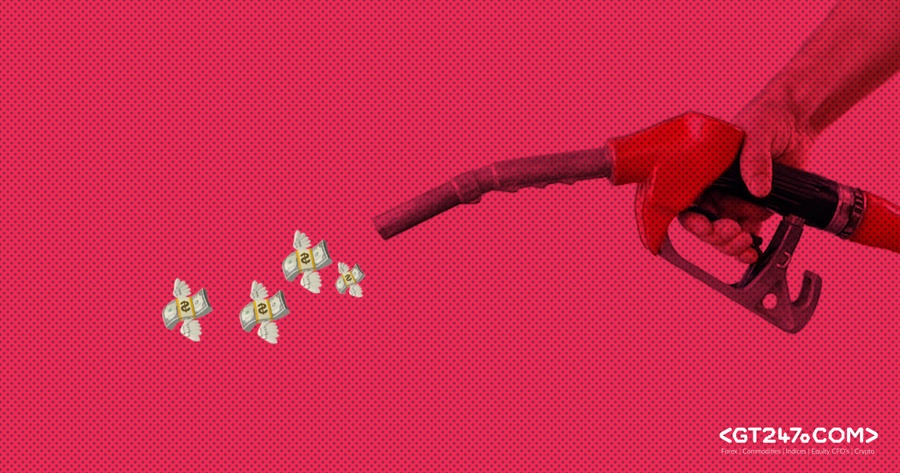 "Fuel Hike again, what's the story?"
What's the scoop? Rising fuel prices
There might be yet another possible fuel increase on the cards, which would make it the eighth consecutive increase.
The Automobile Association (AA) have reported that South Africans might see another 40 cents per litre fuel increase in November. This is brought on by tensions between the U.S and Saudi Arabia due to the suspected murder of a Saudi journalist. As we know Saudi Arabia, a member of OPEC is one of the world's largest oil producers.
The big picture – Our saving grace might beIf we see the Rand continue to trade firmer against the Dollar and Oil also continue to move lower from the its October highs. The Department of Energy has luckily also stepped up its efforts. It is currently working on a proposal to set a maximum price for the sale of fuel.
What does all this mean for me?
Fuel prices are already at record highs and another increase will push the consumer to near breaking point.

"Death and Taxes" is it still a certainty?
What's the scoop? SARS e-filing collapse
All eyes are on SARS, not because it is that time of year again but that reports surfaced that it's e-filing system is on the brink of collapsing.
This all due to the suspended commissioner Tom Moyane's decision to halt the modernisation program of its IT infrastructure in 2014. Monyane appointed the global consultancy firm Gartner to assess the IT system at SARS at a cost of R200 million.
The cost of fixing the crippled Information Technology infrastructure will run around R1 billion and is estimated that the system would face total collapse within two years.
The big picture –The modernisation program began in 2007 and so did the starting point for SARS to move from paper to digital. All this was implemented in a bid to speed up the tax collecting process and to prevent mistakes. The project totally changed the landscape for tax revenue collection and returns in South Africa.
What does all this mean for me?
Collecting tax revenue is of the utmost importance to the SA Government and if the e-filing system does collapse, it will have a knock-on effect for the economy.
Don't over complicate things, keep it simple!





---