Morning Market Scoop 14 February 2019
In our morning market scoop: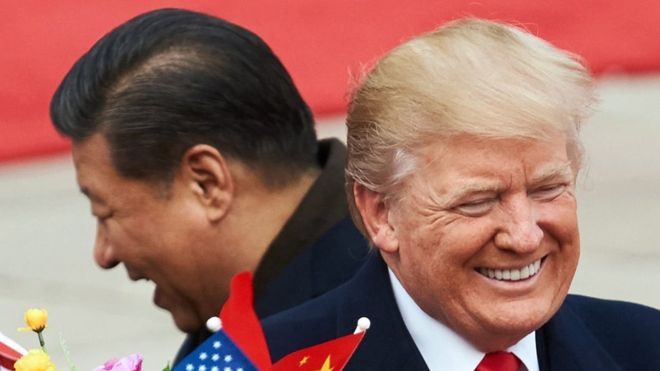 "Love is in the Air?"
What's the scoop? US-China Trade Optimism
Optimism ran throughout Wednesday as reports came out that President Donald Trump stated that he might extend the 1 March deadline to reach a deal with China.
July 6th, 2018 marks the first day of the now infamous Trade War between the U.S and China which has been dragging on ever since. A 90-day truce was negotiated by the two parties in December which will end by the 1st of March 2019.
The big picture – The United States and China are set to start high level negotiations today in Beijing lead by U.S Treasury Secretary Steven Mnuchin and Chinese Vice Premier Liu He. Their attempts will be to get to some sort of agreement before the March deadline. Referring to the march deadline President Trump stated that "If we're close to a deal where we think we can make a real deal and it's going to get done, I could see myself letting that slide for a little while"
The Markets Reporter Sue Chang's article stated that -
For the past five decades, the U.S. stock market has comparatively outperformed when the trade deficit widened and vice versa, suggesting that even if the U.S. emerges victorious from its trade war with China, investors may have few reasons to rejoice. At face value, it may seem counterintuitive, but for the U.S., which relies on trade to fuel its economic juggernaut, a deficit can actually be a sign that all is well.

"Since at least 1970, U.S. stocks have done best when its trade deficit worsens," said Jim Paulsen, chief investment strategist at Leuthold Group, who explained that if imports rise, it indicates that domestic consumption is healthy.

"And if exports go up, it means foreign demand is strong. So, when we have a trade deficit, it means the U.S. is doing better," he said.

A trade balance is the difference between how much a country sells and buys from abroad, and a deficit is often viewed as a negative, chiefly as it means a country is spending more than it is making.
Notable companies reporting earnings are:
United States: Avon Products (AVP), CBS (CBS), CME Group (CME), Nvidia (NVDA)
What does all this mean for me?
If we see China and the U.S reach some sort of agreement before the deadline it would mean that it would bring some stability to the markets moving forward.