FAANG Stocks need Tequila!
It's Fri'yay and last day to hammer the market for some sweet profits! I'm Barry "The Beef Dumas" and this is your morning market scoop!
Hit play and lets get you into the Friday mood: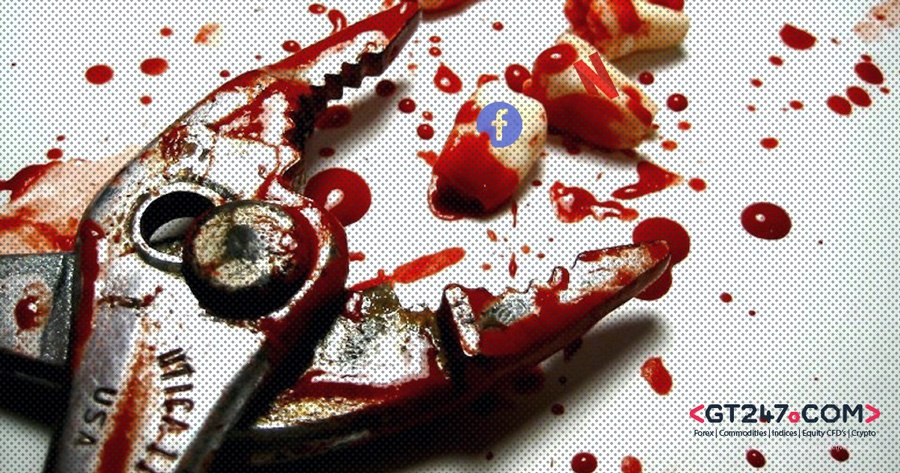 "FAANGS" pulled
What's the scoop? FAANG Basket
The FAANG basket or Index comprises of all the major players in the Tech sector namely Facebook, Apple, Amazon, Netflix and Google.
With the major sell off we are currently witnessing on the markets worldwide the tech sector has been stuck hardest. The Nasdaq was down over 4% on Wednesday as US stocks fell the most since February.
There was about $125 billion erased in market value from the "FAANG" companies as investors rushed to exit some of the best performing stocks of the year. The value of the capital lost is more than roughly 460 companies in the S&P 500.
The big picture – renewed fears and concerns around the trade disputes between China and the U.S surrounding Technology coupled with the higher bond yields was the cause of the selloff.
What does all this mean for me?
If international fears around higher bond yields persist, we can expect investors to sell equities driving the markets lower and start to move capital into Bonds and fixed income investments.
The selloff in equities might just give investors opportunity to start buying some of the big-name stocks at a cheaper price.

Tequila... I'm not happy!
What's the scoop? Tequila going Bust?
Jalisco, Mexico is where all the magic happens for farmers growing the famous agave plants, which tequila is made of. Over the last two years the prices of these plants have soared as the demand for tequila worldwide is at an all-time high.
Tequila made its way out of Mexico in the early nineties and since then the production of tequila has doubled. Some farmers are struggling to keep up with the demand as they are forced to pull up premature plants to capitalize while prices are running.
It takes around 7 years for the blue agave plant to grow, once matured the tequila makers extract the "Pina" or heart so it can be processed, distilled and finally bottled to be sold.
The big picture –Agave's seven-year growth cycle requires a long-term investment for anyone looking to distil. As demand increases globally, the average price of a 750ml bottle of tequila has reached a four-year high of $21.30
What does all this mean for me?
At some point, too much of a demand for tequila will cause the supply to diminish and as a result, prices of the spirits will rise.
Cut your losing trades quickly and let your winners ride!
---