Morning Market Scoop 12 March 2019
In our morning market scoop:
Brent Crude Oil and Petrol back in focus.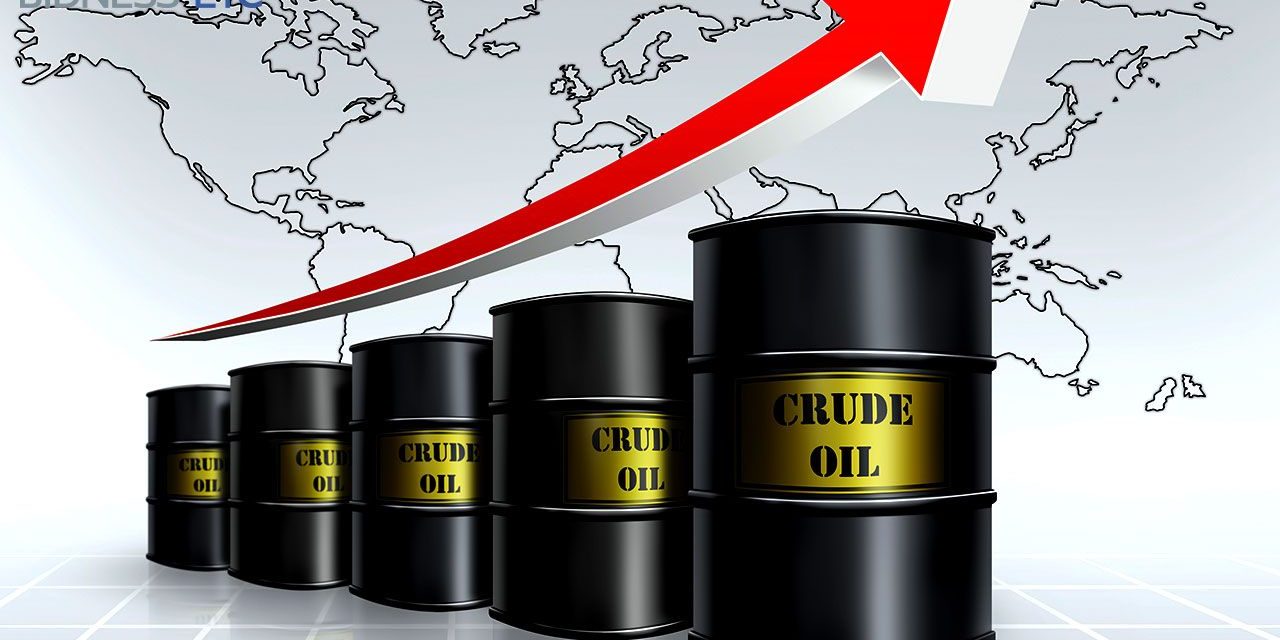 "Up, Up and Away!"
What's the scoop? Crude Oil Price vs Petrol Price
Another petrol price increase might be on the cards for South Africans in April if the reports come to fruition that OPEC will stick to their output strategy.
The Petrol Price increase trend we saw over 2018 might be on the cards yet again as oil supply cuts and Dollar strength are at the order of the day.
The big picture – News broke Monday morning that Saudi Oil Minister, Khalid al-Falih said it would be too early to change the Organization of the Petroleum Exporting Countries (OPEC)'s output policy at the group's meeting in April and that China and the U.S. would lead healthy global demand for oil this year as reported by Reuters. The U.S Dollar has also been in the spot light of late as a weaker than expected Jobs number has seen the greenback gain to a near three weeks high.
The price of Oil rose today from these statements by the Saudi oil Minister as supply cuts are unlikely before June and reports showed a fall in S drilling activity (rig count)
The Crude Oil Inventories will also be watched closely over the next couple of weeks to see if the supply cuts are filtering through. The Crude Oil Inventories are released every Wednesday around 16:30 SAST if there is no public holiday in the U.S.
Taking a closer look at the USDZAR currency pair we can see that the Rand (ZAR) has depreciated significantly against the Dollar (USD) over the last month. Mainly due to Dollar strength filtering through and news that the ruling party will be nationalising the South African Reserve Bank (SARB) is also not helping the struggling Rand.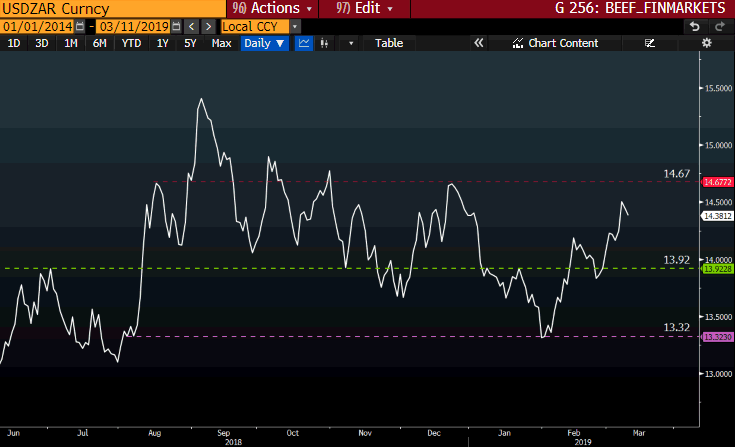 Source – Bloomberg
Notable companies reporting earnings are:
United States: Cara Therapeutic (CARA), Dick's Sporting Goods Inc (DKS)
South Africa: FirstRand (FSR), Quilter (QLT) and Rand Merchant Investment Holdings (RMI)
Notable Economic events:
U.K Gross Domestic Product (GDP) at 11:30 SAST.
U.K Manufacturing Production at 11:30 SAST.
U.K Parliament vote on Brexit deal, tentative around 19:00 SAST. (no time schedule)
U.S Core CPI at 14:30 SAST.
What does all this mean for me?
The Petrol Price has become a hot topic for South Africans as an increase in Petrol usually leads to an increase in goods and services which might be the case for the first part of 2019. Looking at the increase of Oil prices and the depreciation of the Rand against the Dollar it seems that the consumer will be tightening that belt once more.