Morning Market Scoop 12 February 2019
In our morning market scoop: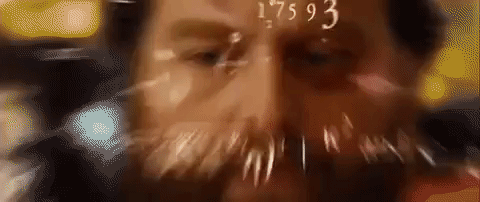 "By the Numbers"
What's the scoop? U.K Economic Data
As if last week's data releases by the Bank of England (BoE) weren't enough, the roller coaster ride is set to continue as the latest Gross Domestic Product (GDP) figures were released on Monday.
The big picture – The MPC's fears are seen to be realised as the UK Statistics Authority released some important economic data on Monday like the Gross Domestic Product (GDP) numbers. The Office for National Statistics released its latest round of economic data which saw major declines in the British economy. The U.K's GDP grew by a measly 0.2% in fourth quarter of 2018 which has not been seen in the last 6 years. The Quarter on Quarter growth is on the decline as one can see from the graph below.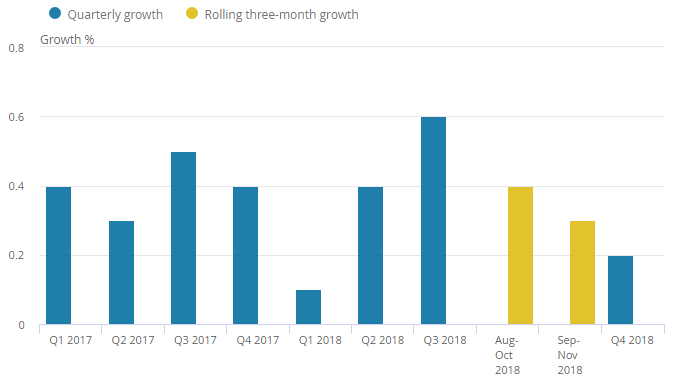 Source - Office for National Statistics - GDP monthly estimate
Some of the other notable data released were the
Manufacturing Production which saw the (YoY) (Dec) number decreased to 2.1%. from the -1.1% expected.
The U.K Industrial Production (YoY) (Dec) declined 0.9% from the -0.4% forecasted.
K. Business Investment (YoY) (Q4) also down 3.7%. from previous -1.9%.
Below a longer-term measure of growth shows production and manufacturing contracting Growth, three-months on three-months a year earlier, UK, November to January 2018 until October to December 2018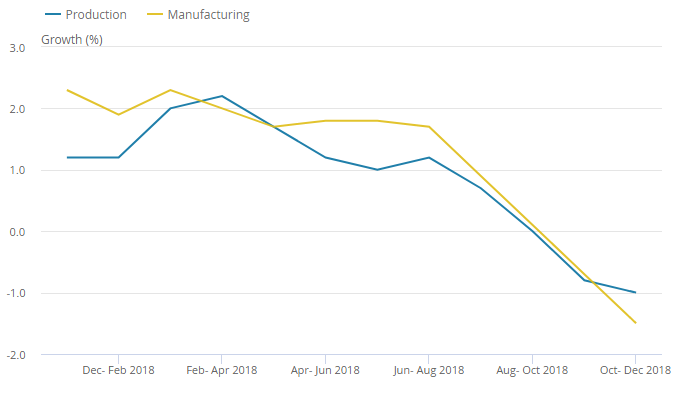 Source - Office for National Statistics - GDP monthly estimate
The Pound (GBP)
After the GDP data was released Sterling erased all its gains from the Monday morning trading session and was under pressure for the rest of the day. The MPC will take the data into consideration as a weaker currency was a concern moving forward into a Brexit environment.
Notable companies reporting earnings are:
Activision Blizzard (ATVI), Groupon (GRPN), Plus500 (PLUSP), Shopify Inc. (SHOP), Under Armour Inc (UAA)
What does all this mean for me?
If the data is anything to go by then International economies are starting to slowdown which might pose stumbling blocks for Emerging Economies like South Africa moving forward. The SA unemployment numbers released later today by STATS SA will be watched closely around 11:30 SAST.