Looking at VBS Mutual Bank this morning along with some cheese...
It's Throwback Thursday with The Verve! VBS Mutual Bank Issues and the US has cheese identity crisis. I'm Barry "The Beef Dumas" and this is your morning market scoop!
Hit play and lets begin: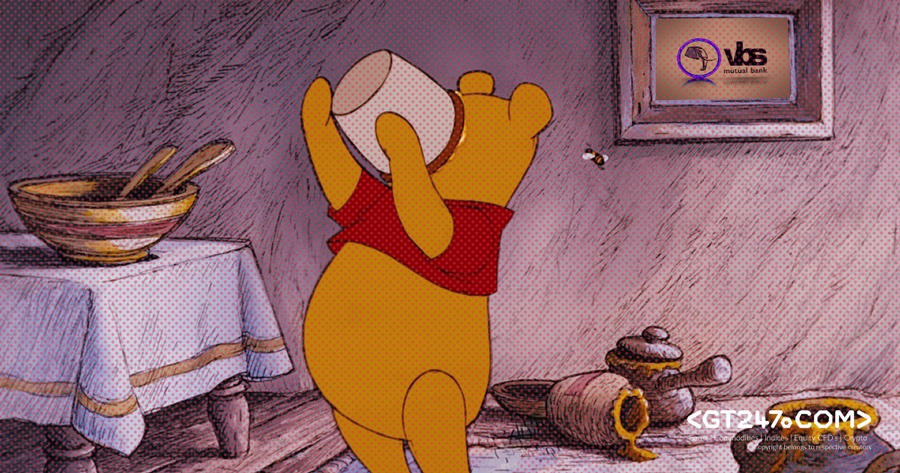 VBS Bank, the "Honey Pot"
What's the scoop? VBS Mutual Bank
Looting was the name of the game at VBS Mutual Bank, as a forensic report by SARB recommended that over 50 people be charged and be held liable in civil proceedings. The forensic report found that the perpetrators looted almost R2 billion.
Some prominent figures are mentioned, one of which is Brian Shivambu and you guested it right Floyd Shivambu's brother. Brian is one of the recipients who got "gratuitous payments "totalling R16.14 million.
It is also reported that former CEO of VBS Mutual Bank, Andile Ramavhunga admits to knowing that part of the 2% commission being paid to middlemen would be used to bribe municipal officials to illegally deposit taxpayer money with the bank.
The big picture – In March this year the Reserve Bank placed VBS Mutual Bank under curatorship after a severe liquidity crisis. The SARB deputy governor appointed a forensic team of investigators to establish exactly what precipitated the failure. The music is over for some key figures but the question remains, how deep does the rabbit hole of corruption go?
What does all this mean for me?
Economic and political stability is one of the key factors that rating agencies look at and if we can curb corruption we might just start to grow as a country.

Nothing better than

Mac

with CHEESE, right??
The American cheese culture is at a cross road, the once famous product devoured by Baby boomer sand the love object of Gen X'ers like myself is coming to an end?
American food outlets are abandoning the iconic staple for more fancier cheeses, as wellness is at the top of the "food chain" with millennials.
Looking at the manufacturing landscape, the number of chees factories in the U.S have increased by 40%. But the growth is from small speciality cheesemakers and not mass-producing factories.
The big picture – Millennials are dictating and directing the way the world is moving forward, whether it be for the good or bad or ugly.
What does all this mean for me?
Your dreams of having mac and CHEESE well into the future might be at an end if all this madness continues.
Remember, placing stops to close can diminish your losses better than a wide stop! But will lead to more frequent (smaller) losses.



---