Morning Market Scoop 11 January 2019
In our morning market scoop:
"Another Brick In The Wall Pt 2" – Pink Floyd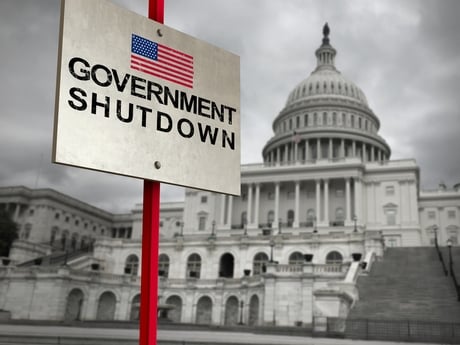 What's the scoop? U.S Government Shutdown
As political uncertainty reigns in the United States over national security, the current shutdown is set to beat the record of 21 day if it continues till tomorrow. The latest Government shutdown started the 22nd of December 2018.
Government shutdowns are not a new occurrence in the U.S as old President Bill Clinton's administration can account for two. There were two full government shutdowns during 1995 and 1996 lasting five and 21 days respectively while Clinton was President.
The big picture – The Government Shutdown was initiated over December as President Trump and the U.S Congress could not agree on the timely appropriation of sufficient funds for the 2019 fiscal year. Trump demands an amount of $5.7 Billion in federal funds to go towards building a border wall between the U.S and Mexico. As well as a lack of votes from the House & Senate to agree to his funding demand and to overcome Trump's refusal to sign the appropriations last passed by Congress into law.
President Trump has indicated that he is not letting up and even if the Government Shut Down takes months or even years he is committed to national security.
It was reported that Trump walked out of a meeting on Wednesday with Democratic leaders Nancy Pelosi and Chuck Schumer. Pelosi has also said that the President really wants an argument and not a wall.
President Trump also stated that there is a good probability that he would declare a national emergency if the bill is not passed.
The effects – federal workers are not being paid while the shutdown is in effect, yes that's about 800 000 government employees who will not be receiving a pay check. That's 800 000 people who will run the risk of missing mortgage payments, missing debt payments etc.
The knock-on effect might will eventually filter through to the economy the longer the shutdown persists.
What does all this mean for me?
As soon as the after effects from the US Government Shutdown take hold of the U.S economy it might just trigger an economic slowdown. This will have a negative impact on global markets and especially emerging markets like ours.