Resignation reports and Art pranks
Barry "The Beef" Dumas unpacks what this means for our trading day while listening to local Top Hits on Spotify.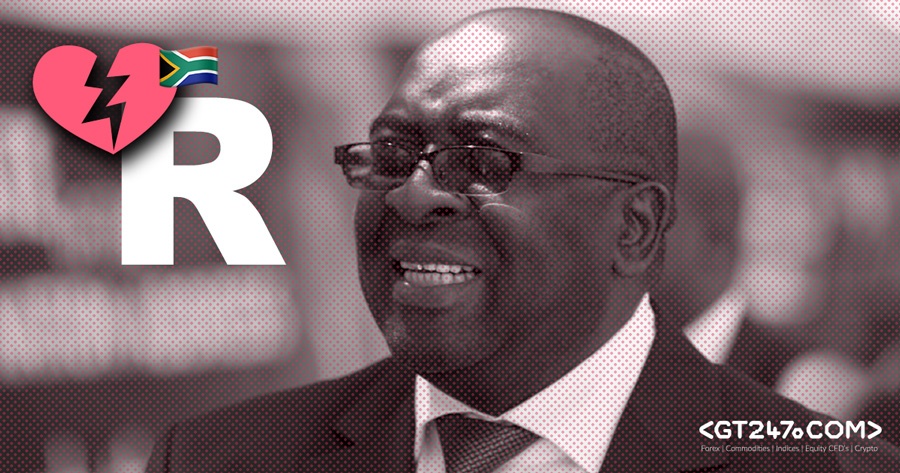 Resignations can be as serious as a heart attack...???
What's the scoop? Nhlanhla Nene's resignation
Over the weekend rumours started to surface and was confirmed on Monday morning as reports started that finance minister Nhlanhla Nene had asked President Ramaphosa to relieve him from his duties. The public outcry after his testimony at the commission of inquiry into state capture last week seems to be the reason for his decision.
As a result, the Rand also weekend to a one month low and South African bond yields climbed to new highs as market participants digested the news.
The big picture – The South African Bond market has seen record outflows this year, so the news couldn't have come at a worst time as Moody's is set to assess its Baa3 rating of South Africa's debton Friday.
What does all this mean for me?
South Africa desperately needs a stable political environment to keep ratings agencies from down grading our credit rating. The Rand is weakening as a result and that can only mean one thing, goods and services will become more expensive than they already are.
Off shore investors will sell our bonds if economic uncertainty prevails and look for stable economies to invest in else ware.

Art is what you get away with - Andy Warhol
Bansky an anonymous street artist and vandal has probably pulled off the most amazing prank in art history, and in turn the prank has become art in itself.
The artists famous "Girl With Balloon" piece was auctioned off at Sotheby's and fetched a whopping $1.2 million. Just moments after the hammer came down the painting slides through the bottom of the frame, is half shredded and swiftly removed from the room by attendants.
The words of Alex Branczik, head of contemporary art said it best – "we have been Bansky'ed"
Bansky made a name for himself as a street artist, known for his provocative and political charged stencils.
The big picture – Art has become a grand commodity of late as paintings have been fetching record prices at auctions around the world. The most notable was the Leonardo da Vinci's masterpiece, Salvator Mundi which fetched $450 312 500.
What does all this mean for me?
If you are not the fortunate soul who spent $1.2 million dollars on a half-shredded piece of art, this won't have any effect on your life.
For traders using technical analysis, always be cognisant of the fundamentals.



---